#OaksmithGoldIndia
RARE CRAFTSMANSHIP OF JAPAN
"I travelled across India to understand the different food cultures and flavours. Eventually what I saw, heard and tasted, helped me explore a variety of flavour profiles and finalise this harmonious blend. I am extremely proud as the final product completely reimagines what the future of Indian whisky can be."
Shinji Fukuyo
Chief Blender at Suntory®
SHINJI FUKUYO - THE LEGEND
After extensive research, the exceptional recipe of Oaksmith® blends have been created by Shinji Fukuyo, fifth-ever Chief Blender of Suntory® , the founding house of Japanese Whisky. With over 30 years of experience in creating some of the world's most award winning whiskies, Shinji is also the creator of iconic Japanese spirit brands – Yamazaki® , Hibiki® and Ao, that pulled the once lesser explored Japanese whiskies onto the world map, drawing awe and inspiration from new age consumers.
WHAT SPELLS MAGIC
In his Own Words "When you are a blender, you have to completely change your lifestyle. I wake up before 4 every morning to run. I keep my body in peak condition. I avoid all spicy foods, smelly foods. Never garlic. I need my nose and tongue to be confident by the time I'm at work. Despite all the technology today, blending is determined not by chemical analysis, but by the tongue."
PURE & AUTHENTIC
Adding flavors is a common practice, but not for Oaksmith®. Blends of Oaksmith® contain no artificial flavors, as purity & authenticity are cornerstones of the brand and traditional Japanese blending techniques.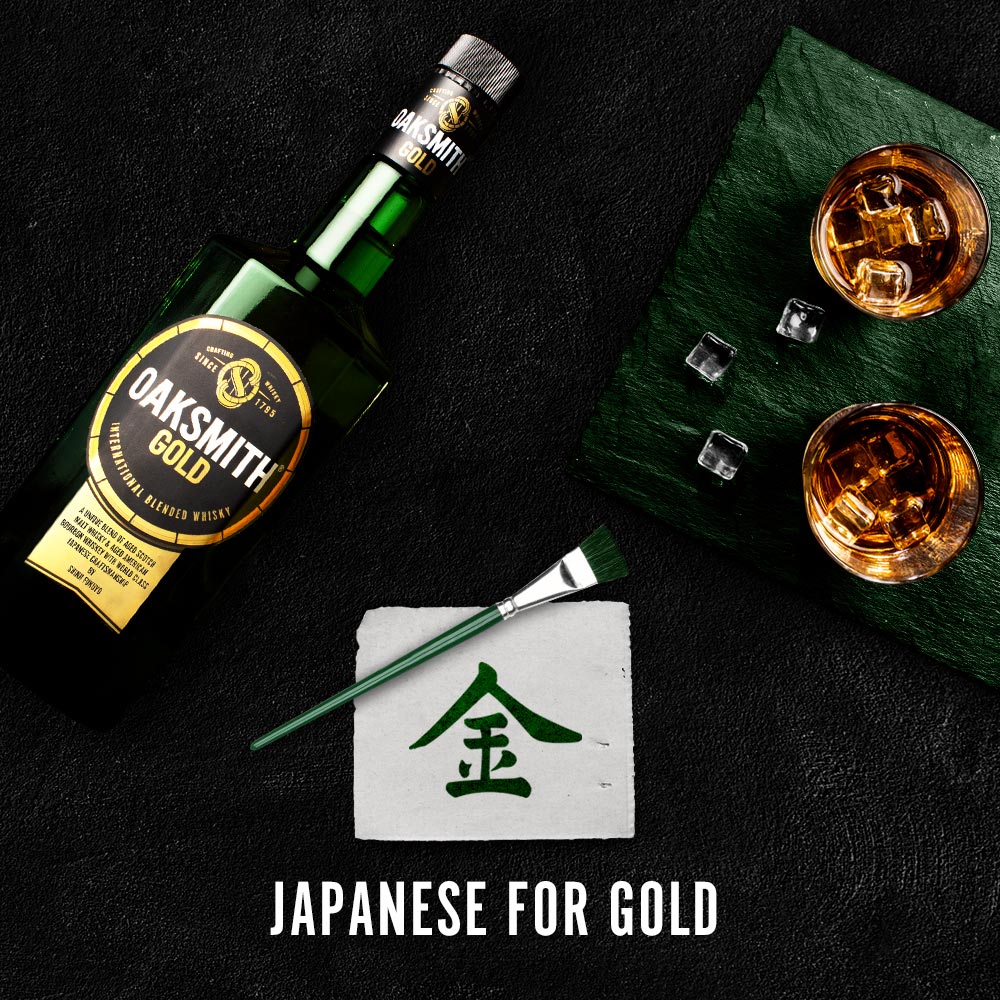 UNIQUE & RARE
Oaksmith® is a never before, unique modern day scotch and bourbon blend, resulting in a perfectly balanced yet complex, layered whisky that is innovative & extraordinary.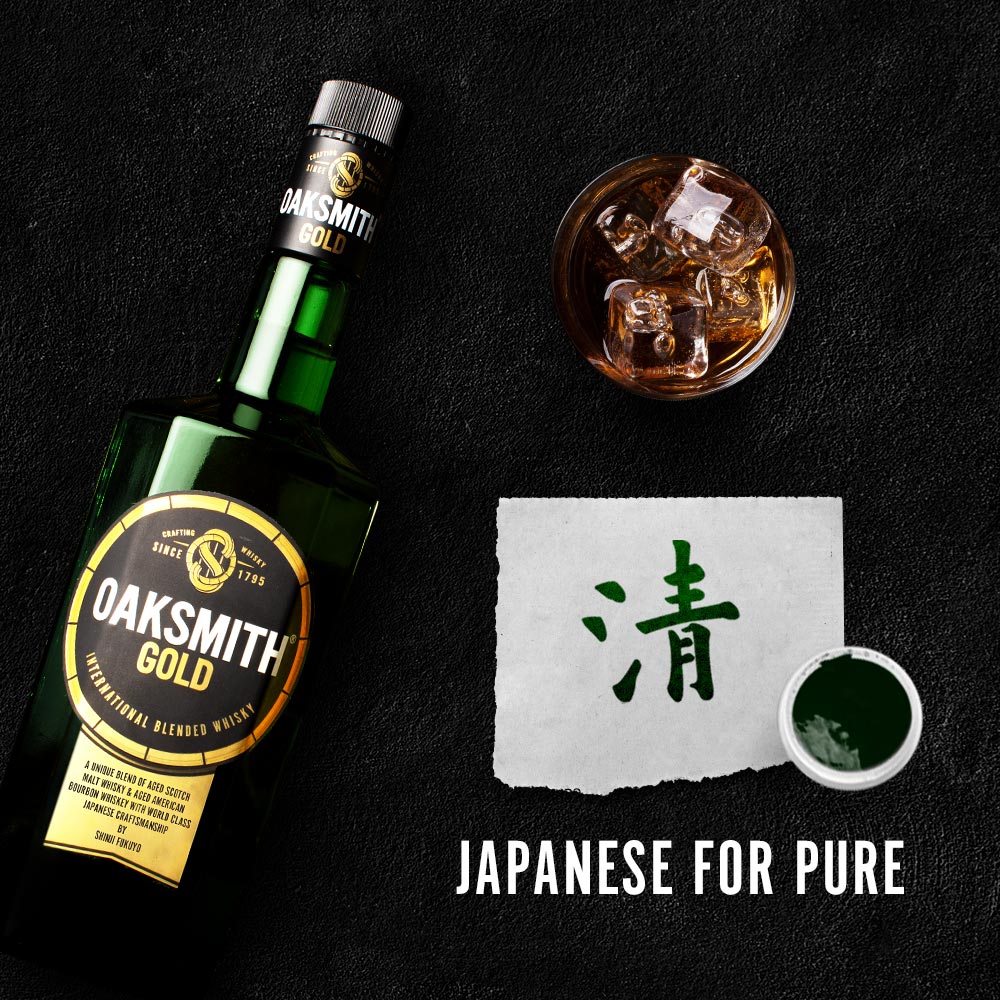 INGREDIENTS ARE GOLD
Highest quality Scotch malts and Bourbon are imported from distilleries – some over 200 years old - of Beam Suntory around the world, to be blended into the exceptional recipes of Oaksmith®.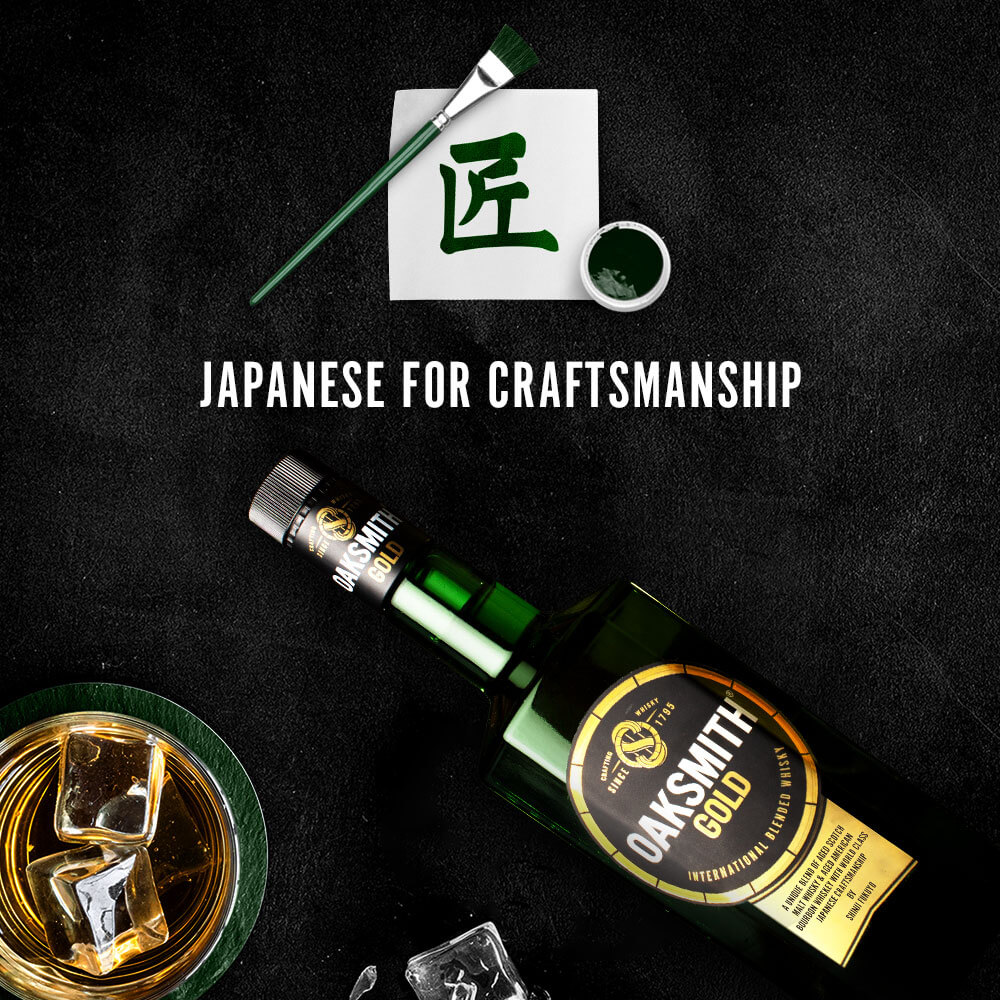 INSPIRED BY JAPANESE 'GEMBA'
Oaksmith® is a result of gemba (Japanese for 'the real place') or consumer insights, so blend resonates specifically with Indian audiences, while being truly international in spirit.